Autism Spectrum Disorder Diagnostic Clinic
Since its inception over 15 years ago, KidsLink NeuroBehavioral Center has offered expert evaluation for suspected autism spectrum disorders. Our clinical psychology team includes 2 fellowship trained pediatric psychologists. Leading the team, Dr. Michelle DePolo and Dr. Amy Ciardi have specialty training and extensive experience in autism diagnostic evaluations.
When an autism diagnosis is ruled in, medical work up is necessary. Dr. Nevada Reed and Nurse Practitioner Amanda Bettis comprise our Neurology Team. One-third of children with Autism have an additional medical component such as Fragile X, Rett Syndrome, Prader-Willi Syndrome and Angelman Syndrome. Medical comorbities include PANS/PANDAS, ADD/ADHD, and seizures. These medical presentations require additional treatments. Timely diagnostic assessments for children with suspected neurodevelopment delays are critical to initiation of intervention as soon as possible. Research supports the need for immediate intensive intervention for children with a behavioral diagnosis.
Timely intervention at an early age supports the best outcome. Given the recent growth in cases of ASD and related disorders, many area hospitals and clinics have extended waiting lists. Concerned over the lengthy wait lists for such evaluations, KidsLink has developed 2 models for evaluation that are comprehensive and streamlined.
Click here for more detailed information
ASD Diagnostic Clinic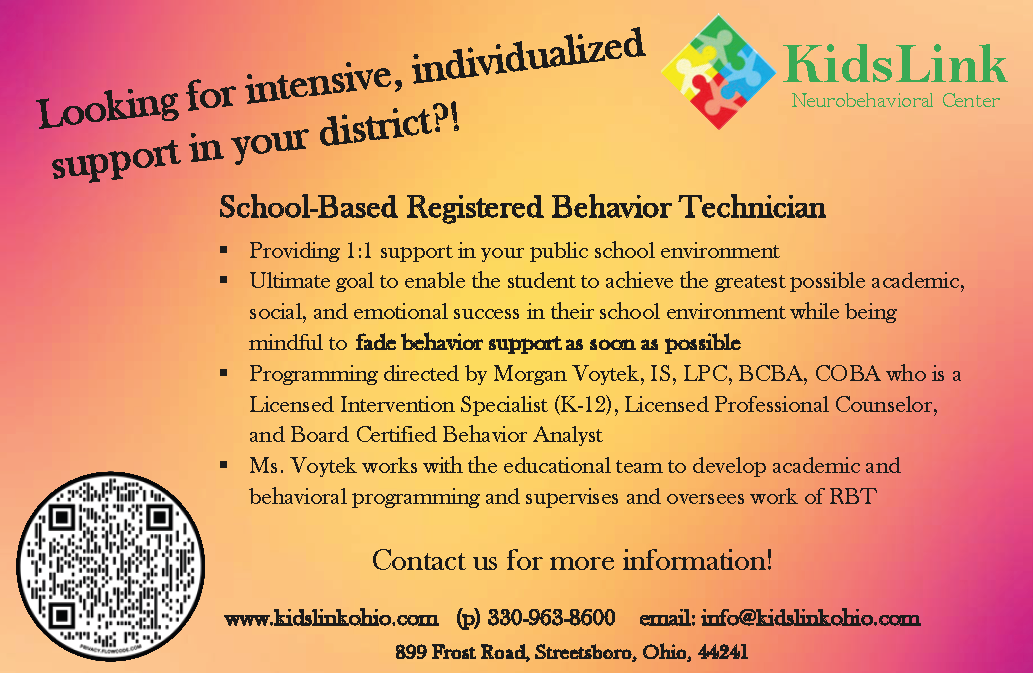 School Registered Behavior Technicians (RBT)
School Registered Behavior Technicians (RBT) will be using the science of Applied Behavior Analysis (ABA) in the school setting.
School Registered Behavior Technicians will be thoroughly trained in the science of Applied Behavior Analysis and provide behavioral support for students requiring 1:1 care in the public school environment. The behavioral team (which includes a Board Certified Behavior Analyst- BCBA, Licensed Professional Counselor, and Intervention Specialist) analyzes environmental factors that may be inhibiting the student's ability to access their curriculum and works with the student's support team to most productively achieve their goals. Our School Behavior Technicians receive ongoing training and supervision throughout the treatment by a licensed BCBA in accordance with the standards set forth by the Behavior Analyst Certification Board (BACB) and applicable state laws. Our ultimate goal is to enable the student to achieve the greatest possible academic, social, and emotional success in their school environment while being mindful to fade behavior support as soon as possible. Effective ABA intervention is not a "one size fits all" approach and should never be viewed as a universal set of programs or drills. On the contrary, our multidisciplinary team customizes the intervention to each learner's skills, needs, interests, developmental profile, preferences, and setting.
Click here for more detailed information
School Registered Behavior Technician
Neurology Services
The Kidslink Neurology team provides comprehensive medical care for children, teens, and young adults with a variety of neurologic diagnoses.
Click here for more detailed information
Neurology Services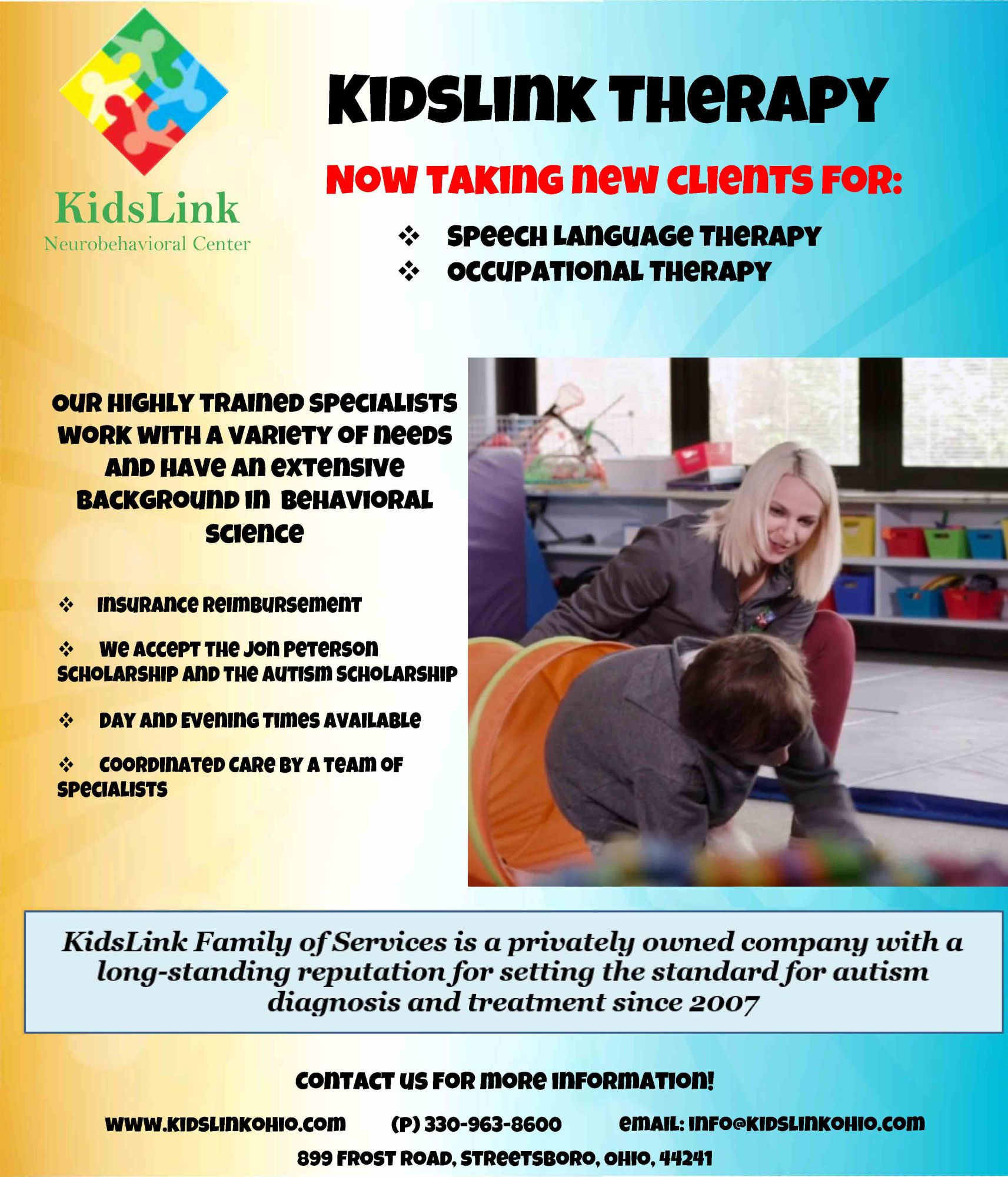 Therapy Services
Our therapists are uniquely trained in behavior management to maximize your child's participation in treatment.
Click here for more detailed information
Therapy Services