KidsLink provides a variety of school support services that are available for both existing and new patients.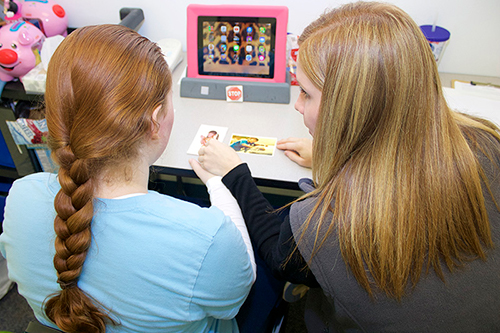 Specialized Tutoring
Tutoring is designed for children with learning disabilities, ADD or ADHD, and a variety of other neurologic diagnoses. For additional information, please contact our office.
Specialized Educational Evaluations
A Specialized Education Evaluation is a comprehensive assessment of your child's functioning across a variety of domains from clinicians, including psychologists and therapists. They are typically requested by parents who are looking for more detailed information about their child's functioning. Please contact the office for additional information.
In-School Consultation
Our psychologists and therapists and BCBAs are available for in-school observation and consultation regarding curriculum development, behavior management and other intervention planning.
Reading Tutoring
Shana McFeaters, B.S.Ed., W.D.P.
Reading therapy is available for individuals diagnosed with dyslexia, hyperlexia, dysgraphia, and other language-based learning disabilities. Therapy is delivered by skilled Certified Structured Literacy Therapists using methods and programs based on phonological reading research and Orton-Gillingham methods. Sessions are multisensory and individualized for each learners' needs. Our therapists are available for teaching and/or consultation for students and schools. For additional information or to schedule, please contact our office.
Independent Educational Evaluations
Public Funded
An Independent Educational Evaluation is a comprehensive educational evaluation conducted by an independent third party outside of the school. An IEE is usually requested when the educational evaluation (ETR) conducted by the school does not appear to correctly or comprehensively identify the child's issues. If parents are not satisfied with the testing done by the school, or feel that the IEP in place is not meeting the child's needs they can request an IEE at the school's expense.