Autism Education
Providing support for the global autism community
KidsLink Global sends teams of autism professionals to schools, hospitals and centers in developing countries. We provide hands-on training about medical and behavioral treatments for children with autism. We have a particular focus on Applied Behavior Analysis (ABA), a behavioral treatment technique for children with autism and other developmental disabilities.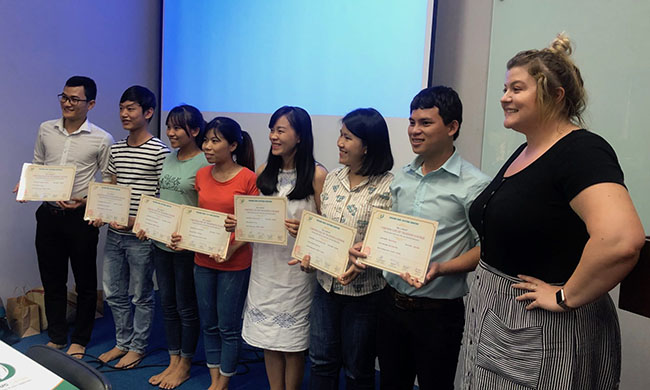 Upcoming Service
April 2020 – Our KidsLink Global MD, a child neurologist, and our Pediatric RN will travel to University Teaching Hospitals in Lusaka, Zambia. For two weeks they will assist with teaching developmental neurology to the first ever class of neurology residents in the country of Zambia!
May 2020 – A KidsLink Global team of two BCBAs will travel to Lusaka Zambia to consult for a week with two schools for autism – Special Hope and Proactive Ways.
May 2020 – Continuing our collaboration with John Carroll University, a KidsLink Global team of a BCBA, Speech Therapist and Occupational Therapist will be returning to the Autism Center in Vietnam. They will be reinforcing the information from on-line trainings we have provided throughout the past year and providing hands-on behavioral training for teachers in the Autism School.